+
So I'm pretty much settled here in Zwolle :) All my stuff's unpacked and I'm getting familiar with where everything is. If you want to see what it looks like,
you should click here!
The doors of my two rooms :) Completely with my awesome posters of course <33 The Iron Man door leads to my smallish bedroom, and the Mad Hatter door opens to the room where my books, tv and table + chairs are :)
The bedroom, complete with Elvis and the drawer where I keep my clothes in :) I also put my Nightmare Before Christmas poster up above the bed, but that was after I took these pictures.
The other room. I really like how all my DVDs fit on the shelf :) I need to get a proper small couch to put where the green blanket heaven is located right now.
+
I also took two self portraits this week, and
I'd like to show them to you: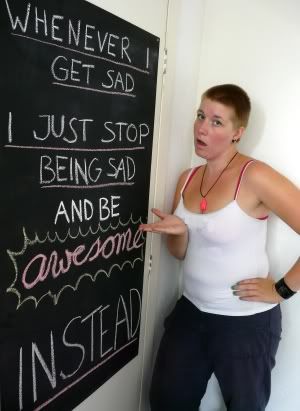 Barney Stinson is a genius.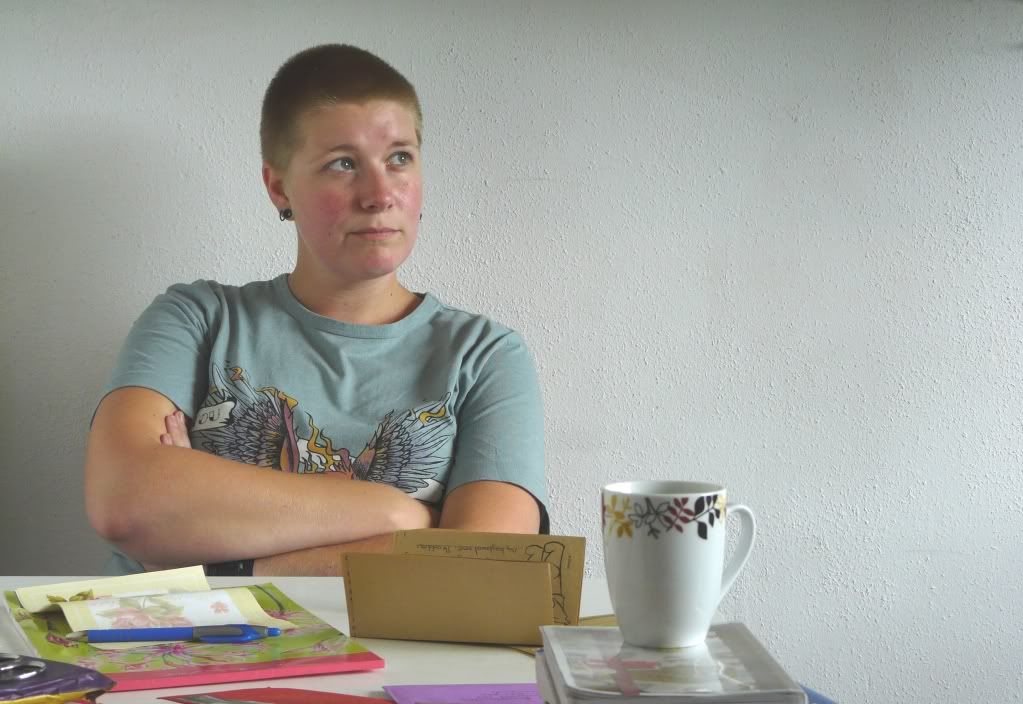 While I was writing a letter to a pen pal of mine :)
+
Joss Whedon is my new hero. I finally watched Dr Horrible's Sing Along Blog this week and I LOVED IT. And not just because of NPH (but he was brilliant of course <3333), also because the writing was BRILLIANT. The songs, the dialogue, the entire plot - hilarious, heartbreaking and simply amazing. I think it's my new favourite superhero story (and that's saying much, because that category also has Iron Man and Watchmen in it).
+
I'm leaving for Stiens this afternoon. That's where my best friend's parents live, and she and I are going to spend the night there. It's close to Holwerd, where we'll catch the ferry to Ameland tomorrow :) I'll be on Ameland for a week so you'll have to miss me for a while! I'm sure you'll be fine haha. I'll be back with a lot of pictures and stories!
Current Mood:

mellow

Current Music:

Dr Horrible's Sing Along Blog - Brand New Day